Computer service, upgrades, repairs, diagnostics.
Spyware, malware, and virus removal.
On-site or pick up.
Residential and commercial.
Cuyahoga County west, Lorain County east.

Please note: we are not networking or network professionals.
Contact us by email at support@userfriendlyusa.com
With the rise in adware, malware, and spyware on
the internet, we have decided to provide our visitors
and clients with our preferred list of utilities and
services to keep your PCs working smoothly. We
hope you find these resources useful and helpful.
---
First, virus protection software. You should
update your virus definition files once a week.
---
Download the FREE version here
NEW - AVG Internet Security Suite
Anti-Virus, Anti-Spyware, Anti-Spam,
LinkScanner & Firewall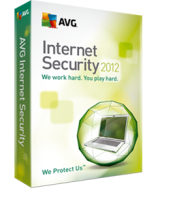 ---
Spy-Bot Search and Destroy
Free, donations accepted (beware of fakes!)
(once a week, make sure you update!)


---
VIPRE





VIPRE delivers comprehensive protection against today's
highly complex spyware, viruses, and blended malware
threats for superior PC and email security. Step up from
that old AV and upgrade to next - generation VIPRE now!

---
After running the above, you should then run:
Windows Defender from MicroSoft
Windows Update
Windows Disk Cleanup
Here is our list of other preferred utilities:

Avast AntiSpyware - Free Antivirus
http://www.avast.com/
CCleaner-very powerful registry and free space utility
http://www.piriform.com/
Comodo Firewall / Antivirus free firewall
http://www.comodo.com/
MYDefrag (run manually) defrag utility
( better than Windows Defrag)
http://www.mydefrag.com/
Multiple system utilities. Use the freeware version!
http://www.glaryutilities.com/
Revo Uninstaller (very cool, and deletes left behind stuff)
http://www.revouninstallerpro.com/
Spyware Blaster by Javacoolsoftware
http://www.javacoolsoftware.com/products.html
---
High Speed Internet Users (Broadband)
Protecting your systems with a firewall is a MUST!
We recommend:
Download ZoneAlarm Pro

The free version is excellent, but the
PRO version is even better!


---

---

---
---